Frozen Futures- our new housing report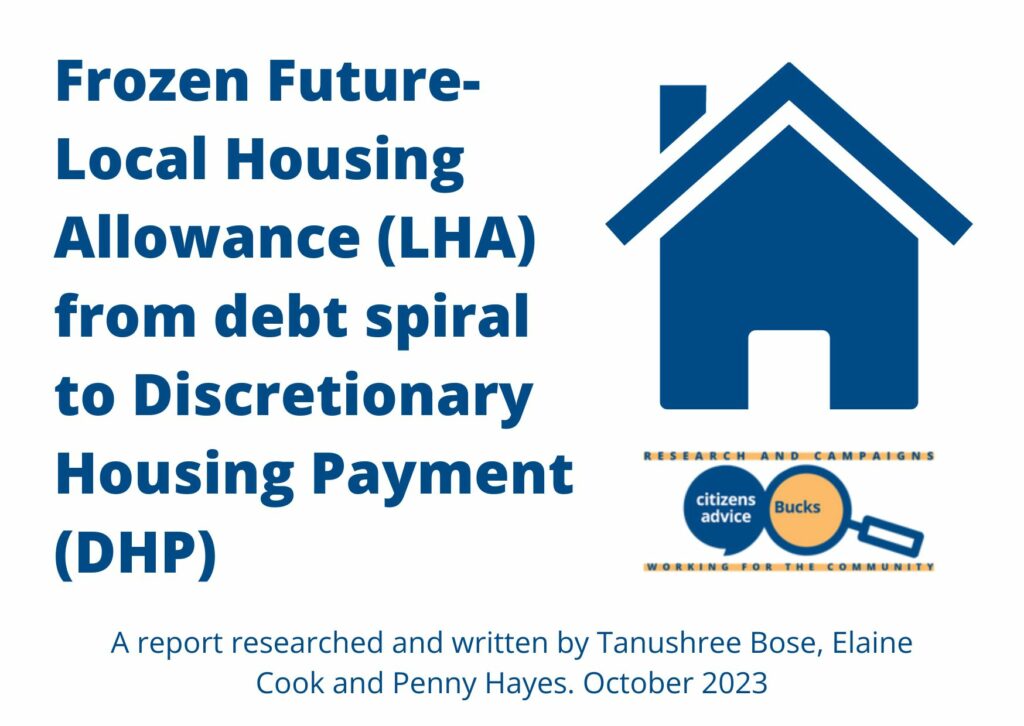 Our Research and Campaigns taskforce at Citizens Advice Bucks have just release our new report looking at Bucks housing crisis and the drop and freeze of LHA rates in the county. 
You can read the full report here:
What is Research and Campaigns?
Here at Citizens Advice Bucks, we are in a unique position to gather and analyse a huge amount of insight and data about the problems facing our clients in Buckinghamshire. This means that we can really see what issues are faced by our community, as individuals and as a whole. 
We use this insight and data to do several things: 
To help us research issues further

 

To influence decision makers to change policies and practices

 

To campaign to get decision makers to change policies and practices

 

To really work towards a better life for those in our community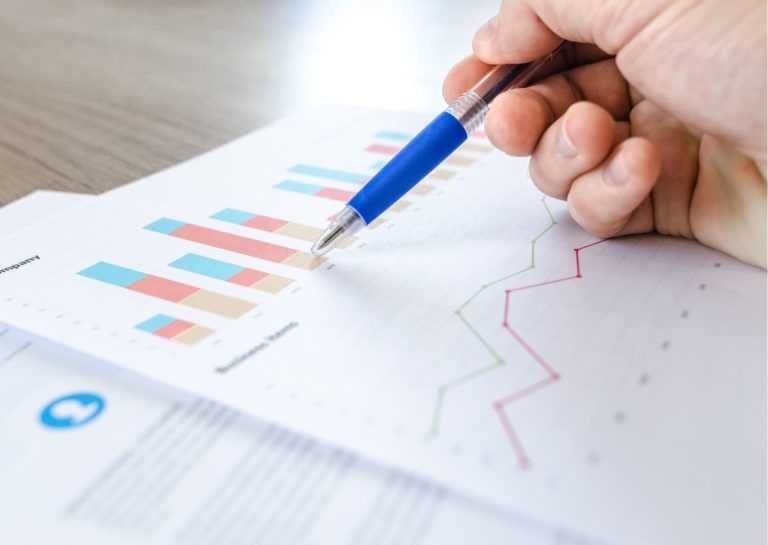 We have our very own Research and Campaigns team here at Citizens Advice Bucks because it is important to us not only to help those who we directly support, but also everyone else in the wider community who locally may be facing similar problems but who have not come to us. By collecting evidence, looking for frequent disparities and capturing a voice to go with the data we can look to make positive changes. We can use our clients' words, backed up with the quantitative data to analyse, inform and progress. We can show the impact of an unjust or unfair local policy and do our best as a lobbying charity to help prevent similar injustices from happening in Bucks in the future. 
Research and Campaigns work in Bucks
As well as our local research and campaigns work in Bucks we directly contribute and support our colleagues at  National Citizens Advice. We do this by providing evidence from our clients' issues on subjects such as Debt etc. For example, National Citizens Advice is looking at the problems caused in using Buy Now Pay Later products that, for some, can cause financial hardship.
National Policy Campaigns
National Awareness Campaigns
In response to the issues with the energy market in 2021/22 Citizens Advice and the Energy Saving Trust are sharing information and advice to help people manage their energy bills this winter. Throughout this campaign we will deliver key energy advice to clients across England and Wales, helping them save money while keeping warm this winter, and reassuring them that Citizens Advice is here to provide support in the coming months.
Our annual Scams Awareness campaign aims to create a network of confident, alert consumers who know what to do when they spot a scam. This year's campaign took place 13 – 26 June.
If you're looking for advice and support on scams please visit our online advice pages.
National Consumer Week is an annual campaign which aims to raise people's awareness of specific consumer issues, and provide support and advice for those who need it. The 2021 campaign took place 6 – 12 December.
National Consumer Week 2021 encouraged people to "be wise to being green". It's important that we take steps to be more environmentally friendly, like making our homes more energy efficient and installing energy technologies like solar panels. It can save money in the long run, and it's good for the environment. It's also an important part of how we can meet our UK climate change target.
But it's also important that people feel confident when they're making these decisions. 
That's why we were raising awareness of how people can protect themselves from misleading energy efficiency and environmental claims, such as "green scams" and rogue traders. With our advice and support consumers can arm themselves with the knowledge and confidence they need to make the best decisions.